About Us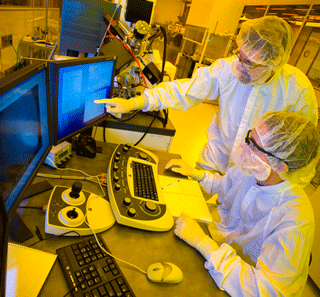 The Nanoscale Science Research Center (NSRC) Program operates a system of five coordinated Centers strategically located in DOE national laboratories across the United States. Each Center contains laboratories for synthesis and nanofabrication, one-of-a-kind signature instruments, a suite of necessary supporting instrumentation, and theory/modeling/simulation expertise to enable NSRC users to conduct comprehensive high-impact nanoscience research.
Prospective users are encouraged to explore the Capability page on this website, the specialties table and the searchable capability database to learn more about the NSRC capabilities. In addition to unique and extensive capabilities, each Center has differentiating scientific strengths reflected in their Science Themes and Thrusts. Together, the NSRCs span an impressive breadth of nanoscience and thereby enable the prospective user to be matched with the right capabilities and expertise for their project.
The NSRC program is open to all interested potential users without regard to nationality or institutional affiliation. Allocation of facility resources is determined by merit review of the proposed work. User fees are not charged for non-proprietary work if the user intends to publish the research results in the open literature. Full cost recovery is required for proprietary work. Once a user proposal is accepted, the NSRC facility provides the training and support for the user to conduct the approved project safely and efficiently.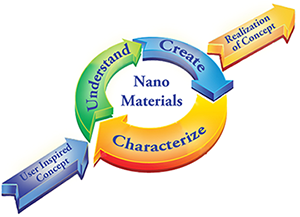 As with all scientific research, the nanoscience community is highly interactive and diverse. Each NSRC supports a formal user organization to represent the users, identify emerging opportunities, encourage knowledge dissemination and stimulate collaborations.
This website provides general information about the NSRC program, a sample of current technical highlights, an introduction to the capabilities and expertise available to researchers Nationwide, general information about becoming a user, and demographic information about current and recent NSRC users Nationwide. We welcome your inquires and encourage you to contact the NSRC leadership with your questions and comments.
The Nanoscale Science Research Centers, are strategically located in national laboratories across the U.S. that also have other major nanoscience-related user facilities such as neutron or synchrotron light sources.
---